RESTLESS LEGS EXPLAINED SYMPTONS ,CAUSES AND SOLUTIONS
Restless legs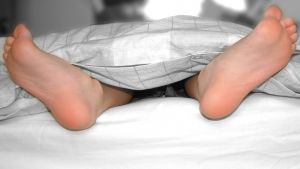 Most people sometimes have their legs sudden shock or move, this usually happened just before you fall asleep and is associated with a sense of falling. But if it occurs quite often you may suffer from restless legs syndrome, also known as RBS. An estimated five to ten percent of all people older than twenty years suffer from restless legs.
Restless legs symptoms
People with RBS might be very tired during the day, this is because people with RBS may have a chronic sleep deficit. They therefore suffer from all symptoms of sleep deprivation. Think of irritable, mood swings, memory loss and concentration problems.
Related posts