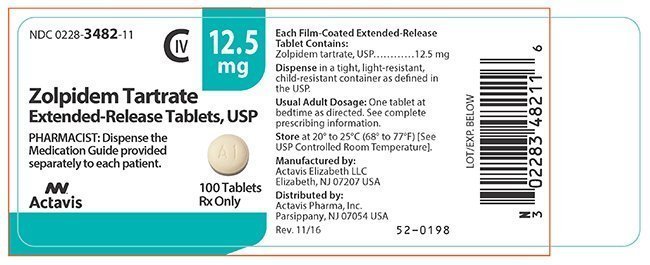 ZOLPIDEM EVERYTHING YOU NEED TO KNOW
Zolpidem is a sedative.

Used with insomnia.
Within half an hour you will be sleepy and drowsy. This effect lasts for about 6 hours.
Zolpidem works best if you use it occasionally. For example, no more frequently than once every three days.
You can become dependent on zolpidem. It is difficult to stop using it.
Do you use more than 2 weeks in a row? Then build slowly.
You can drowsy, sleepy, dizzy and tired. Your response decreases. It may take until the next day.
After taking eight hours you should not drive.
Watch out with alcohol. This can still make suffer.
Other side effects: headache, gastrointestinal symptoms, memory loss, nightmares, sleepwalking and numbed emotions.
Insomnia and Zolpidem
Pain, unpleasant events, noise and concerns you may have difficulty falling asleep. Zolpidem reduces the stress which arises with this and makes drowsy. This encourages you to fall asleep and sleep better.
Related posts