Under sleep attacks we mean suddenly fall asleep at irregular intervals. This may be associated with sudden muscle weakness, you suddenly collapses, this usually happens when unexpected emotions such as fear or anger. People who suffer from this sleep attacks constantly feel sleepy. The official name for the sleep attacks narcolepsy.
sleep Attacks symptoms
Not all symptoms of narcolepsy occur in all narcolepsy patients. The most common symptom is excessive sleepiness, feelings that come and watch this include:
Depression
Difficulty concentrating
increased irritability
amnesia
Sleep attacks or micro sleep
If you sit quietly not able to stay alert
No energy
In addition, cataplexy, sleep paralysis and hypnagogic hallucinations also symptoms of narcolepsy.
One of the most frightening symptoms of narcolepsy is cataplexy , this is because it is so unpredictable. You can get hurt by it, because it is painful for the patient and because it is easily provoked. About 70 percent of people with narcolepsy have this.
Sleep paralysis can be very scary, especially the first time it happens. Some people are afraid that they are permanently paralyzed or that they almost die. Sleep paralysis occurs in about 60 percent in people with narcolepsy.
In addition, there are other symptoms that occur with sleep attacks, but these are less common:
Disturbed sleep at night. Many people with narcolepsy sleep at night enough, but sleep can be so upset that they do not feel rested yet. People with narcolepsy may 'night are often awake, so sleep becomes fragmented.
Automatism. About 40 percent of people with narcolepsy have automatic. After an attack of automatism often you can not remember what you did.
People who suffer from excessive sleepiness without cataplexy, sleep attacks, sleep paralysis or extreme drowsiness do not have narcolepsy, but hypersomnia.
sleep Attacks causes
Much research has been done into the causes of narcolepsy, here it was concluded that several factors play a role in narcolepsy.
It has been discovered that people with narcolepsy low hypocretin levels in the cerebrospinal fluid have, people with other sleep disorders do not. They have far fewer hypocretin receptors in the brains. As a result, there is research on the relationship between the low-hypocretin amount, hypocretin receptor, and the missing narcolepsy, and there appears to be a connection.
Many people who suffer from sleep attacks, have variations in their HLAgenes, other narcolepsy patients not. There are people who have these variants but not narcolepsy. When it was discovered that many people with narcolepsy had a very high HLA-concentration in the blood, it was suspected that infection or injury an autoimmune ( the body breaks down for unknown reasons on its own cells) can cause that to narcolepsy leads. This alone is not proven yet, there is still more research needed.
There has been discovered by researchers that narcolepsy is a genetic given in some patients. Genetic factors alone can not be held responsible only factor for the condition. It additionally has to be another factor, such as a problem with the immune system, infection, injury, stress or hormonal changes.
Sometimes a serious injury to the head, causing the muscles become weak or loss of sensation causes, a cause for narcolepsy. This is called secondary narcolepsy or post-traumatic hypersomnia, because it occurs after an injury. If you get slightly wounded in the head, you usually do not get narcolepsy, but there could be hypersomnia occur.
Often the symptoms of narcolepsy begin in early adolescence, but in other cases it starts between 35 and 45 years, or in transition. These are all periods in which the body undergoes hormonal changes. It should be done more research to really prove this.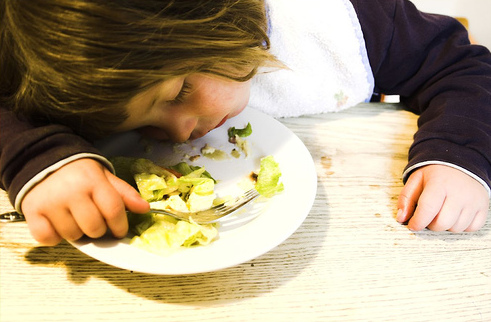 sleep Attacks treatment
There are various treatments for sleep attacks. For one patient, one type of treatment necessary and sufficient for the other is a combination of treatments, therefore it is necessary to work with a physician.
There is unfortunately no cure for narcolepsy, but you can fight the annoying side effects of sleepiness and cataplexy drug.
Treatment with amphetamines is used for the treatment of sleepiness that plays a role in sleep attacks. Amphetamines are substances that stimulate the central nervous system, keeping the drowsiness control and reduce sleep attacks.
modafinilused against sleepiness in narcolepsy, it is very effective and it has, unlike amphetamines, not many unpleasant side effects.
In order to restrain cataplexy be used two types of anti-depressants, tricyclic (eg. Imipramine), or selective serotonin re-uptake inhibitors (eg., Fluoxetine). These agents have fewer side effects than amphetamine, but there are some drawbacks to extended use. So you can be impotent or an irregular heartbeat or high blood pressure get.
Treatment with medication is the best option to reduce symptoms of narcolepsy, there are other steps to be more alert during the day:
Put two or three times a day nap for ten to fifteen minutes. So you like the sleepiness in check
Do not eat too much, drink too much alcohol, here is rather sleepy
Exercise regularly
Find regularly light up
Stress Keep the boss
Go to bed at regular times
SLEEP ATTACK OR NARCOLEPSY EXPLAINED , SYMPTONS , CAUSES AND TREATMENT
Related posts