Delayed sleep phase syndrome
The delayed sleep phase syndrome is a sleep disorder that occurs when the biological clock of a person is confused. As the clock behind the sleeper example only at one or two o'clock in the morning, or worse just by morning, falling asleep. The delayed sleep phase syndrome is also known as DSPs and is the most common circadian rhythm . DSPS usually develops in childhood or adolescence, and sometimes even disappear during puberty or shortly thereafter.
Delayed sleep phase syndrome symptoms
People with DSPS generally have a normal need for sleep and sleep well. The problem is that they can get to sleep late. Symptoms in DSPS:
may catch sleep late
Regularly need to take a nap
Daytime often tired
In the evening you feel fitter and more rested than morning
Difficulty getting up early
You can not wake up at the desired time
You may also suffer from depression
You sleep longer on the weekends, where you often afternoons only get up on weekends
People often report that they can fall asleep until very late, but they always fall asleep at the same time, regardless of when they go to bed.
People with DSPS also experience delays in other biological aspects, such as the melatonin secretion and the body temperature is very low.
Delayed sleep phase syndrome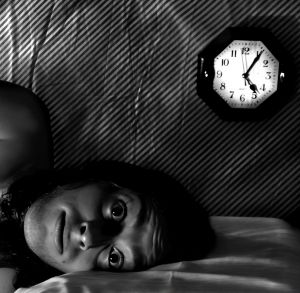 Del
ayed sleep phase syndrome causes
DSPs can start by behavior that upset the body clock, for example by always stay later each night. So, you yourself are the cause of your sleep disorder. In other cases, the clock itself has flaws.
Also, DSPs can be caused by traumatic injury to the head, wherein the part of the brains that controls the biological clock is damaged. Serious illnesses can have a negative impact on your sleep pattern, so the sleep time is getting later. In addition, DSPs may be genetically determined.
It also often happens that information about light and dark not arrive in the pineal gland. For example, this occurs in people who are blind or who have damage to the connecting paths between eyes and the pineal gland. This damage can be caused by inflammation in the brains of an accident.
Delayed sleep phase syndrome treatment
DSPs can be treated with light therapy or chrono therapy. Treatment with short-acting sleeping pills may also help to restore the biological clock. This means you do not take long, because if you sit back in the right rhythm is normal sleep and pills no longer needed.
In mild forms of DSPS can even help adapt the lifestyle. For example, by going to bed at the same time, get up, eat and enough to move. But also continue to correct the disorder to avoid caffeine, alcohol and tobacco and stress the boss.
DELAYED SLEEP PHASE SYNDROME OR DSPS EXPLAINED SYMPTOMS, CAUSES AND TREATMENT
Related posts